Spinal Conditions
Where is your pain
WHERE IS YOUR PAIN?
Select any area of pain, numbness or tingling and learn about possible conditions.
SCHEDULE CONSULT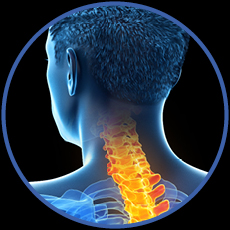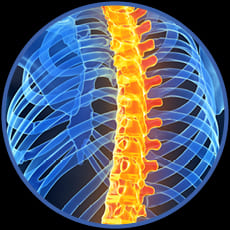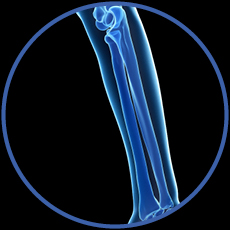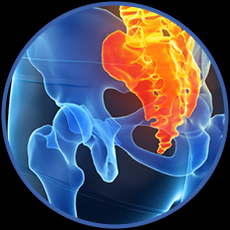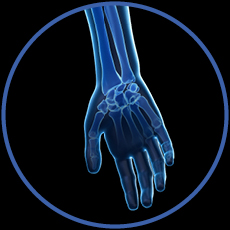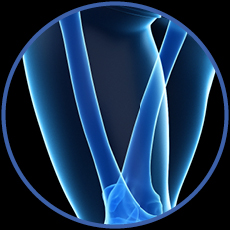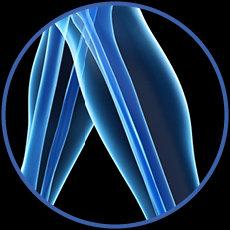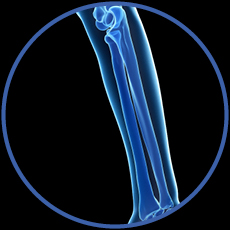 Our Practice
SPINE CENTER OF EXCELLENCE
Our doctors have privileges at Morristown Medical Center and RWJBarnabas Health, where all Atlantic Spine Specialists' procedures are performed. Dr. Giordano and Dr. Nachwalter helped create the Spine Center of Excellence at Morristown Medical Center making it one of the few facilities in the United States to earn this distinction.
Contact Us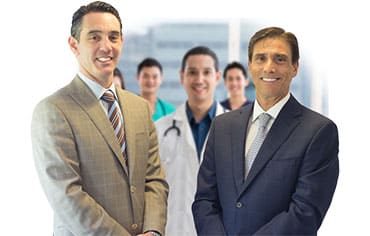 Dr. Carl P. Giordano & Dr. Richard S. Nachwalter
MEET DR. GIORDANO
MEET DR. NACHWALTER
Atlantic Spine Specialists
SPECIALTIES & CONDITIONS
Back to their Lives
Testimonials
"Great Doctor. I was Dr. Giordano's patient many years ago, and he helped me tremendously."

Terry
"Dr. Nachwalter takes his time to thoroughly explain all information about diagnosis, treatment and procedures, and answers all questions for both patients and family members."

Kim T.
"I highly recommend Dr. Nachwalter, in fact I already have to a friend who has had issues with her back for years. He answered all my questions, did a tremendous job and understood my goals."

Mark D.
"Great team. Dr. Giordano was the original doctor that preform surgery to my husband 17 years ago. Very happy."

Lucia D.

88 Reviews

120 Reviews

149 Reviews

4 Reviews
General Questions
Spinal FAQS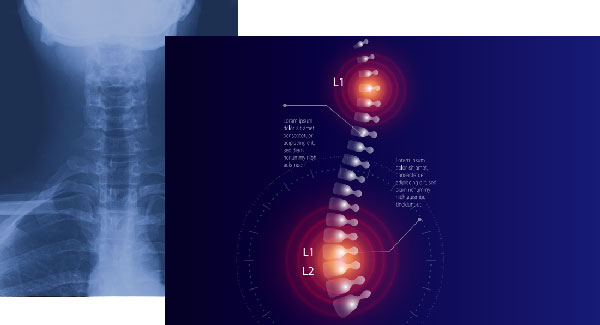 What is a spinal surgeon?
A spinal surgeon is a physician who after finishing required training is selected for additional fellowship training in spine surgery and devotes their entire future practice to spine surgery. Fellowships are prestigious positions that young physicians apply for; there are only a few spots for each specialty in the country. To be selected for a fellowship is an honor; enabling the physician to spend an extra one to three years training and work under leading physicians in their chosen specialties.
When is it time to see a spinal surgeon?
At Atlantic Spine Specialists, we are happy to assist you in all aspects of spinal care. We see patients as the first doctor to treat them, as well as patients who have already been treated non-operatively by other doctors through medication, therapy or injections. We manage all aspects of non-operative care of the spine, as surgery is often the last option. It is always a good idea to see a spine surgeon early on to help coordinate your conservative plan.
What is a Spine Center of Excellence?
To be a Spine Center of Excellence, a facility must encompass:
Excellent equipment. The equipment must be state-of-the-art operating instruments including microscopes and the latest technologies available, include instrumentation used for spine surgery. The facility also needs to include proper recovery rooms and patient rooms to allow postoperative care to be of the highest level.
Excellent personnel. The personnel required at a Spine Center of Excellence must include anesthesiologists, nursing staff and surgeons of the highest caliber. The facility's operation must anticipate that surgery is being performed with a great enough frequency, allowing anesthesiologists, nursing staff and surgeons to all work in a coordinated fashion providing the highest level of care.
What can be expected from spinal surgery?
You should expect significant improvement in your preoperative condition after spinal surgery. Spinal surgery is typically not performed without some historical documentation to support surgery. Spinal surgery is usually performed when alternative approaches have been exhausted. Doctors Giordano and Nachwalter always discuss and try non-surgical options prior to resorting to surgery.
How many operations do spinal surgeons perform in a week?
Although the amount of work is typically not considered a measure of the quality of work, spine surgery is a specialty that requires a lot of experience and dexterity, both of which improve with frequency of work. On average, a board-certified spine surgeon will do at least four operations a week. At Atlantic Spine Specialists, Dr. Carl P. Giordano and Dr. Richard S. Nachwalter perform an average of 15 spine operations a week. That volume increases their surgical ability to provide the highest level of care, minimizing surgical complications, blood loss and time required by surgery. The level of expertise and experience does translate into better outcomes for the patient.